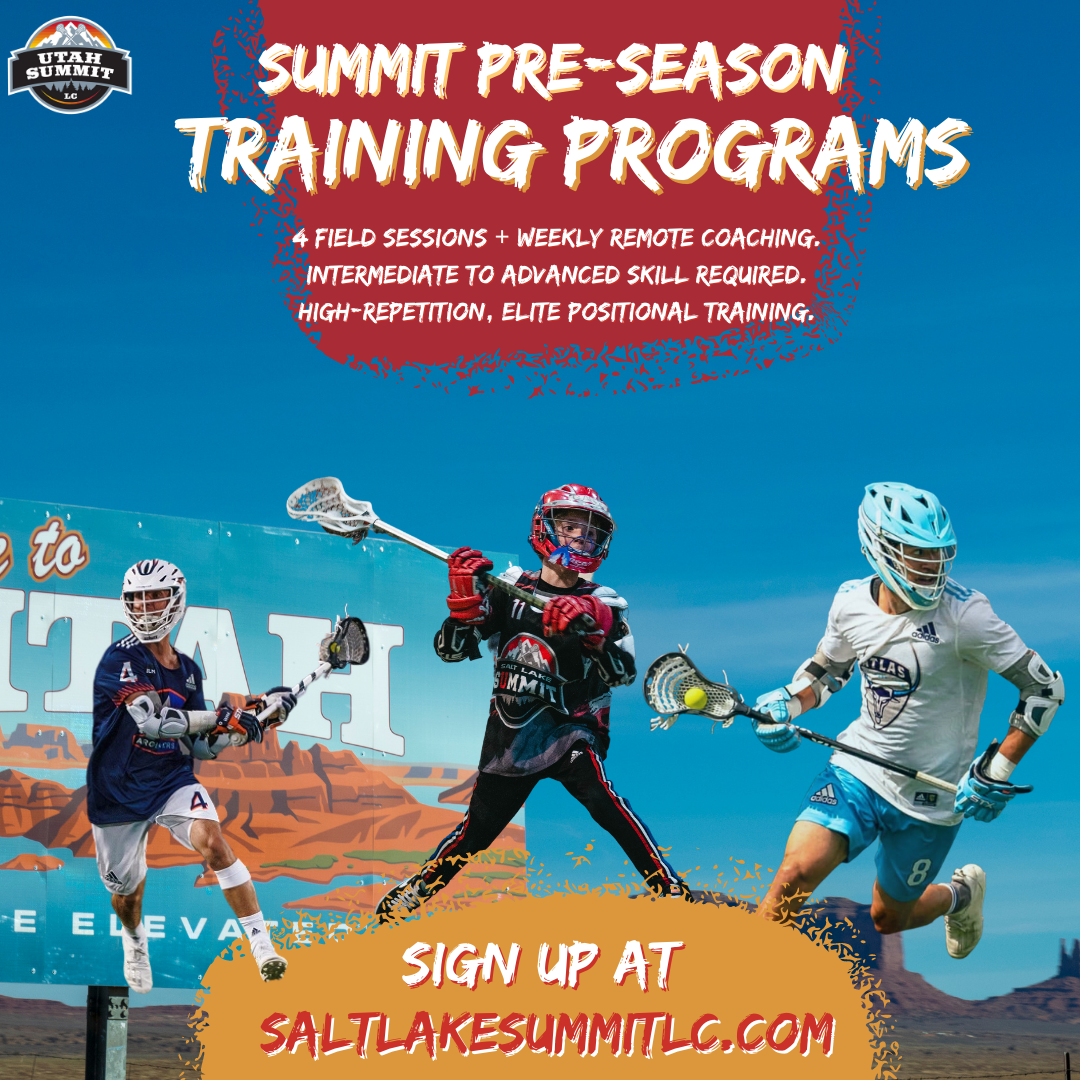 Pre-Summer Training Programs

Description: Position-specific training for players looking to gain an edge before the summer season. Purposeful & advanced training methods with PLL athletes Adam Ghitelman, Brent Adams, and Will Manny - this 4-session program will get you ramped up for the Summer.

Dates: Dates/Times vary per position. Please follow the links below to view your position's program dates.

Location: Sunnyside Park in Salt Lake City, UT.

Pricing Options below! You can sign up per Session, or all 4 Sessions!
- Single Session: $50
- 4-Pack: $150

Choose your Position

- Attack

- Midfielders

- Goalies

Questions? Email adam@utahsummitlc.com for more information.