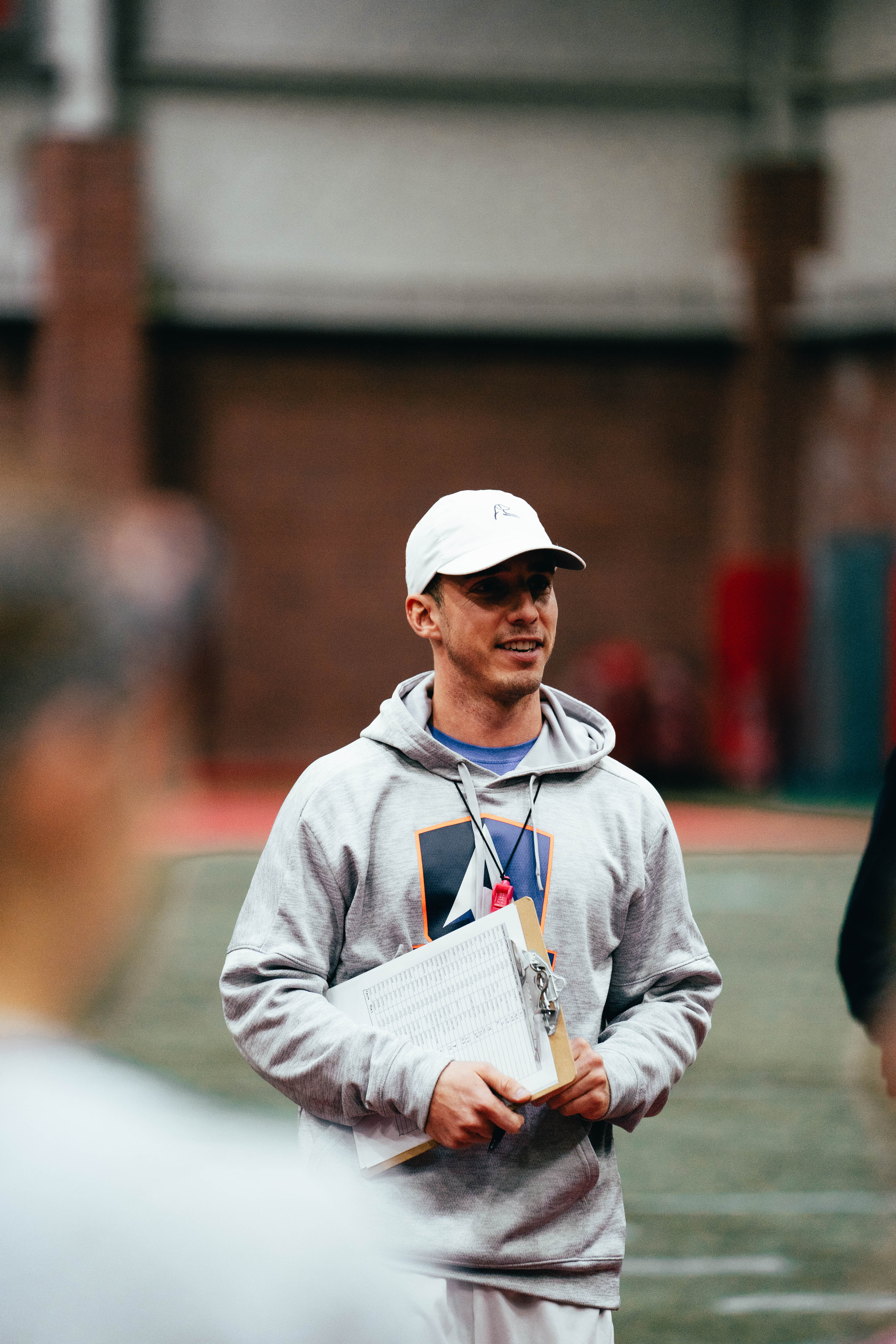 Will Manny, Co-founder, High School Program Director, Recruiting Coordinator, PLL Player
Email: will@utahsummitlc.com
Will Manny joined the Utes lacrosse staff in 2016 and served as an Assistant Offensive & then Defensive Coach through 2021. Will spent 2 years at Wagner College running the offense and receiving his MBA in Management. Both seasons at Wagner were record setting with the most consecutive wins in school history. He currently plays attack for the Archers LC in the PLL. He was on the USA training roster in 2018 and played in the MLL for 6 seasons with the Boston Cannons and New York Lizards. He was a 3 time captain for the Cannons and named 2015 and 2016 Offensive Player of the Year, was 2016 MVP and has been a 7 time All-Star in Pro Lacrosse. Will has been in the top 10 in scoring the past 6 summers. Will holds the record for most points in a PLL game (11 points, 7 goals, 4 assists) set in 2019 with a 50 point season. In the 2021 season will entered the Top 10 in All Time points in Pro Lacrosse history.
After graduating from UMass in 2013, Will served as an Assistant Manager at Bank of America in Boston for a year and a half before pursuing his passion coaching lacrosse.
Will is from Long Island, NY and attended St. Anthony's High School. He played lacrosse at the University of Massachusetts graduating in 2013. Will finished his career as UMass' 5th all time leading scorer with 201 points (107 goals, 94 assists) in just 107 games. Will was a 2012 USILA First Team All-America, 2X Colonial Athletic Association (CAA) Player of the Year and 2010 CAA Rookie of the Year. A four-time All-CAA honoree, he led UMass in assists all four seasons from his attack position, while pacing the Minutemen in points from 2010-12 and goals in 2010 and 2012.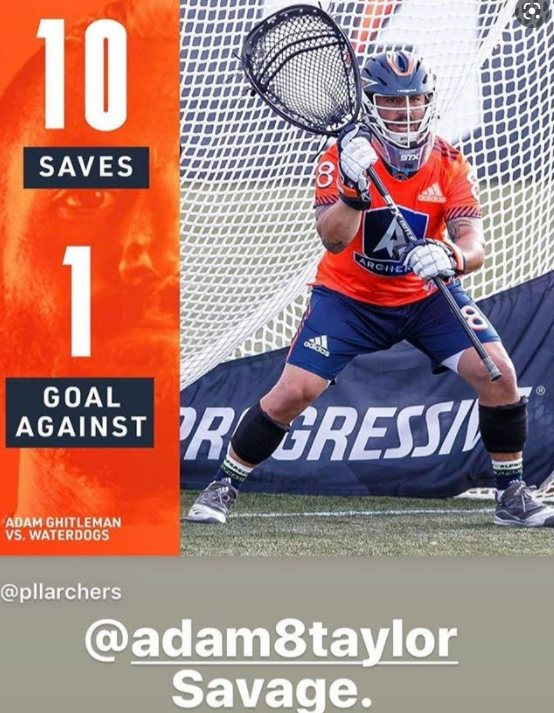 Adam Ghitelman, Co-founder, Middle School & Mighty Ducks Program Director, PLL Player
Email: adam@utahsummitlc.com
Adam Ghitelman joined the University of Utah coaching staff in 2016-2021 as the Defensive Coordinator and Goalie Coach. Ghitelman was the Head Coach of the USC MCLA men's lacrosse club team and led the Trojans to their first-ever SLC tournament appearance in program history. Before moving to California, Ghitelman was at Harvard University as the Co-Defensive Coordinator, Goaltender Coach, and Recruiting Coordinator. While there, Adam helped lead the team to a regular-season Ivy League Championship in 2015 and mentored multiple All-Americans.
Ghitelman currently plays goalie in the PLL for the Archers and has had a stellar career. He played in the MLL for the Atlanta Blaze as their starting goalie and captain and 2017 MLL All-Star. He is a University of Virginia graduate '11, a 4-year letterman, captain, 2X All-American, and 2011 National Champion.
"I'm excited for the opportunity to work with a staff of highly motivated and selfless individuals that are focused on the greater good of the sport of lacrosse," said Ghitelman. 'The opportunity to be influential in the growth of the game and to continue to build the Utah lacrosse program to new and spectacular heights is my priority."
Off the field, Ghitelman continues to be entrenched in lacrosse. In 2011, Ghitelman, along with John Galloway and Kip Turner, formed G3 Lacrosse, a goalie-focused program dedicated to improving goalie skills throughout the country. Ghitelman worked as a Marketing Coordinator for StringKing Lacrosse, a lacrosse equipment company based in Southern California. He is also the creator/owner of LaxFilmStudy, Re-Lax Sports Company, and Give and co-owner of the Give and Go Foundation with PLL player Scott Ratliff.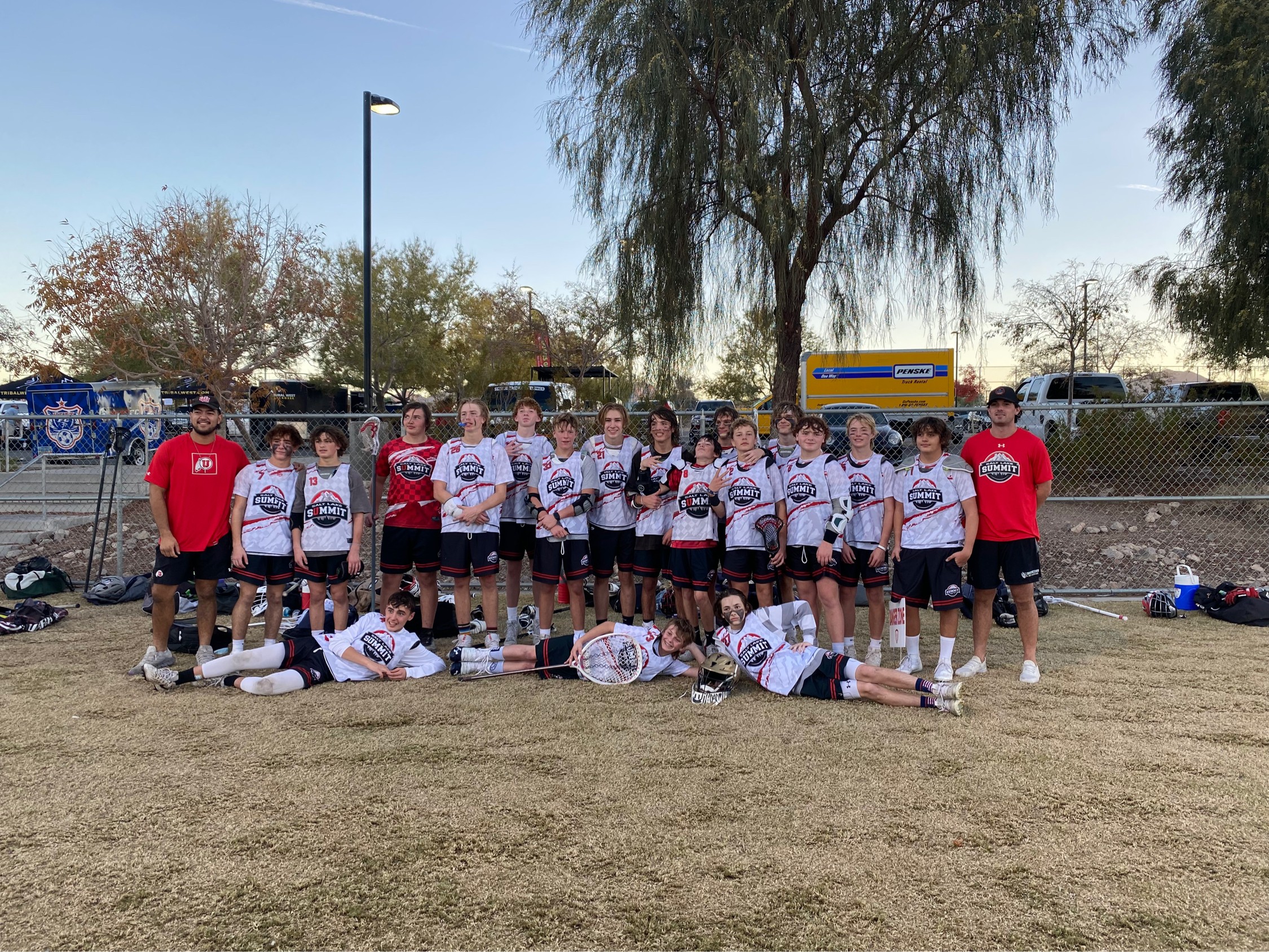 Scott Coccaro, Director of Business Operations and MS/HS Coach
Email: scott@utahsummitlc.com
Scott Coccaro joined Summit Lacrosse in the fall of 2021 as the Director of Business Operations. Scott comes with years of experience building businesses and will help Summit continue to build the foundation for future growth.
Scott is from Long Island, NY, and was an all-county football player, all-league baseball player, and league champion in wrestling for Sayville High School. Scott attended Williams College, where he played football, and Boston College, where he wrestled. Scott met his wife, Katie, at Boston College, and the rest is history so they say. Katie coaches cross country and track in Park City. Scott has two wonderful children, Ava and Hayden.
His son started playing lacrosse in 2nd grade (now in 9th grade) and his love of lacrosse was ignited. He has been the Director of Park City Youth Lacrosse for the past 7 years and has coached various age groups. Scott values Summit's Mission and Pillars and runs Park City with the same values in mind.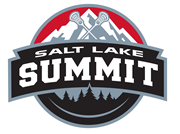 Coaching Staff: Fall 2021/Summer 2022 Season
High School Team Coaches
TEAM 2023
Aaron Ika, Head Coach ikaika26@gmail.com

Current Head Coach, Corner Canyon HS, Utah LC, Utah Prime, Utah Starz. Coach 2016 U15 National Team. From Draper, Utah
Jeff Brzoska, Head Coach jeffbrzoska@vegasgroupent.com
Current Asst Coach Corner Canyon HS. Coached Park City HS Lacrosse, Utah LC, Prime, Elite, Blackhawks. Played, Western CT State and U of Florida. From Norwalk, CT.
TEAM 2024
Walker Bateman, Head Coach walkerbateman@gmail.com
Utah Valley U Alum, Asst Coach Brighton HS.
Chris Caldwell, Assistant
Thomas East, Assistant
TEAM 2025
Cam Hyde, Head Coach cameronhyde8@gmail.com
Johns Hopkins Alum'19, defender. Coached with Laxachussets Lacrosse Club. From Sudbury, MA.
Dom Mata, Assistant Coach - Defense dominicmata@comcast.net
Current University of Utah defender. First-team all-state as a senior at Regis Jesuit HS. From Aurora, Colorado.
Nick Merrill
Middle School Team Coaches
TEAM 2026

Aaron Ika, Head Coach ikaika26@gmail.com

Current Head Coach, Corner Canyon HS, Utah LC, Utah Prime, Utah Starz. Coach 2016 U15 National Team. From Draper, Utah
John Holmes, Assistant
TEAM 2027 RED

Bubba Fairman, Head Coach
James Fahey, Assistant

TEAM 2027 BLACK

Jarrod King

Hayden Webb

TEAM 2028
Mike Chao, Head Coach mchao98@gmail.com

Chris Baer

TEAM 2029

Randy Abbey, Head Coach randyabbey@hotmail.com
Trae Ika
TEAM 2030- TBD