Register
Attack Training Program Lacrosse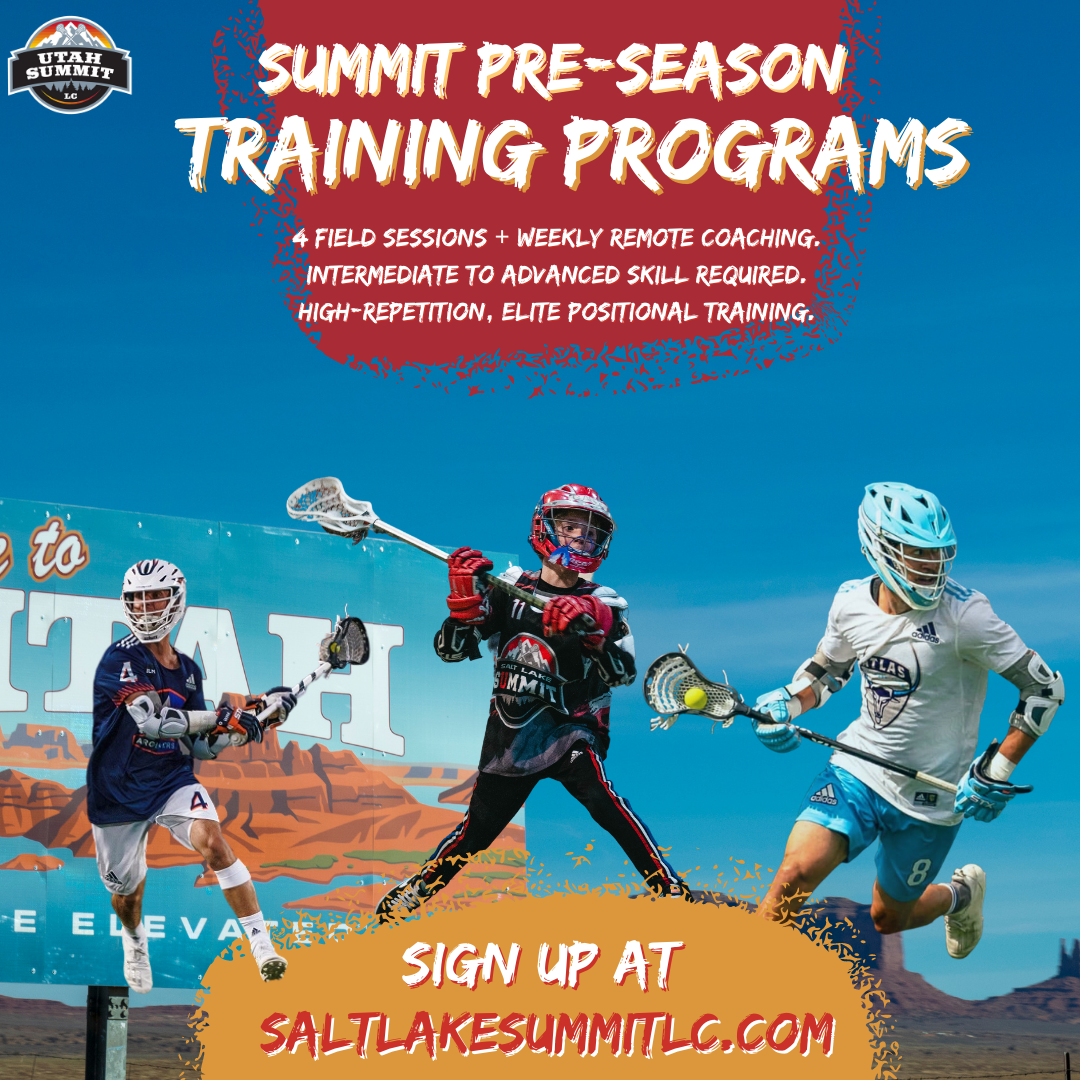 Attack Training Program

Description: Attack & Offensive specific training for players in grades 5-12th. Purposeful & advanced training methods with PLL Attackman Will Manny, this 4-session program will get you ramped up for the Summer Season.

Dates:
- Session I: Wednesday, May 18th 4-5PM
- Session II: Friday, May 20th 4-5PM
- Session III: Tuesday, May 24th 4-5PM
- Session IV: Wednesday, May 25th 4-5PM

Location: Sunnyside Park in Salt Lake City, UT.

Pricing Options below! You can sign up per Session, or all 4 Sessions!
- Single Session: $50
- 4-Pack: $150

What to Bring: All Field Equipment, Stick, Cleats, Helmet, Water Bottle.

Questions? Email will@utahsummitlc.com for more information.



Name
Price
Details
Date/Time
Instructor
Full Program (4 Sessions)
4
Male
Summer 2022
May 18 - May 25
Tue,Wed,Thu,Fri
4:00PM to 5:00PM
Sunnyside Park
Will Manny
1
Male
Summer 2022
May 18 - May 25
Tue,Wed,Thu,Fri
4:00PM to 5:00PM
Sunnyside Park
Will Manny
1
Male
Summer 2022
May 18 - May 25
Fri
4:00PM to 5:00PM
Sunnyside Park
Will Manny
1
Male
Summer 2022
May 18 - May 25
Fri
4:00PM to 5:00PM
Sunnyside Park
Will Manny
1
Male
Summer 2022
May 18 - May 25
Fri
4:00PM to 5:00PM
Sunnyside Park
Will Manny